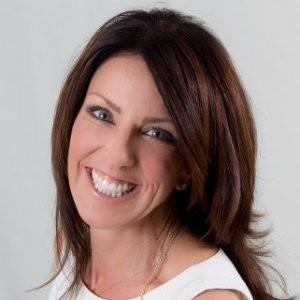 Oakland, CA., June 29, 2018 — California BanCorp (OTCQX:CALB), the holding company for California Bank of Commerce, a San Francisco Bay Area business bank, today announced that industry veteran and former executive Colleen Atkinson will return as Executive Vice President to lead its new Professional Banking Division. The Professional Banking Division provides custom liquidity and credit solutions to clients in the legal, accounting, insurance and not-for-profit industries.
"We are very excited to welcome Colleen back to California Bank of Commerce to head up the Professional Banking Division," said California Bank of Commerce President and CEO Steven E. Shelton. "She understands the importance of digging below the surface and truly understanding the challenges and needs of professional services firms to ensure California Bank of Commerce is their trusted advisory partner."
Ms. Atkinson has more than 25 years of experience in corporate banking, with an emphasis in deposit and treasury services; debt financing; investment advisory and securities trading; and risk management and analytics. Most recently, she was a Senior Corporate Banking Manager at HSBC Bank USA, N.A. where she focused on mid-corporate banking. From 2012-2017, she served as a Senior Vice President for California Bank of Commerce.
Colleen Atkinson received a bachelor's degree in business administration and management from Central Michigan University. Passionate about healthcare services and youth, she volunteers locally with the Alameda Health System Foundation and the Boys and Girls Club of Oakland.
About California BanCorp, formerly California Bank of Commerce
California BanCorp is the parent of California Bank of Commerce and offers a broad range of commercial banking services to closely held businesses and professionals located throughout the San Francisco Bay Area. The stock trades on the OTCQX marketplace under the symbol CALB, formerly CABC. For more information on California BanCorp, call us at (510) 457-3751, or visit us at www.californiabankofcommerce.com.
Contact
California BanCorp
Steven E. Shelton, (510) 457-3751
President and CEO
seshelton@bankcbc.com
Randall D. Greenfield, (510) 457-3769
EVP and Chief Financial Officer
rgreenfield@bankcbc.com
Colleen Atkinson, (925) 444-2980
EVP, Professional Banking Division
catkinson@bankcbc.com